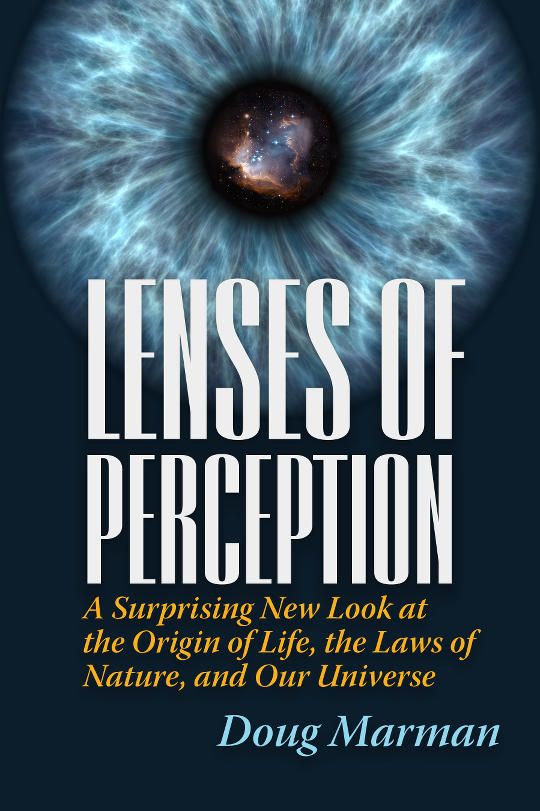 LENSES OF PERCEPTION
A Surprising New Look at the Origin of Life, the Laws of Nature, and Our Universe
By Doug Marman
How did the universe come into existence out of nothing? Why is biological life irreducible? Are there deeper principles beneath the laws of nature? Lenses of Perception reads like a detective novel, as it dives into the foundations of physical reality and discovers the surprising role of consciousness. Paperback. 512 pages. $19.90.
| | | |
| --- | --- | --- |
| Lenses of Perception $19.90 | | |

OR: Click
on left
to buy
from Amazon